No matter what type of moving service you need, Heartland Moving is the #1 choice for Lincoln and local Nebraska:
Lincoln's Movers – Comprehensive Service & Unmatched Value
As Lincoln's only local, Nebraska-owned moving company, we are Lincoln's Movers with the most comprehensive service.
Whether you are moving your business across Lincoln, or your family across the country, we offer local service at every stage of your move.
We offer Packing and Storage services in addition to our location moving services.
We are an Atlas Van Lines agent, able to pair the caring and quality of a local company with the services and standards of a national one.
We believe that Heartland Moving offers a value unmatched by any other moving company – by leading Lincoln and surrounding areas in personal care and trained, professional service, combined with affordable pricing.

Lincoln & Local Moves
Lincoln's Best Value In Local Moving!
Call Around! It won't take long to find out HEARTLAND MOVING is Lincoln's Best Value In Local Movers! We serve Lincoln, Waverly, Norfolk, Columbus, Omaha  and Greater Nebraska.
How are Local Moves Priced?
NEBRASKA STATE LAW DICTATES
All local moves in Nebraska have to be charged by Actual Time worked multiplied by a mover's Hourly Rate.
All estimates are non-binding, when comparing estimates remember that each estimate only reflects the costs based on the estimated time that the estimator used in figuring it. Final Costs will be based on Actual Move Time, this will not vary from one mover to another.
When choosing a mover the only two variables to choose from are Quality of Service and Hourly Rate.
Our Rates
After a few calls you will find that our rates are hard to beat, at $102/hour we have made our services very affordable. We know that there is not a better value out there!
With one of the lowest rates in all of Lincoln, Heartland Moving makes the choice in movers EASY. With our combination of affordable pricing and being Lincoln's LEADER in personal care and trained professional service, we truly believe that Heartland Moving offers a value unmatched by any other moving company.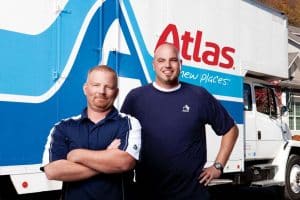 In-Nebraska Moves
Heartland Moving's Unmatched Value in Nebraska Moves
With our combination of affordable pricing and being Lincoln's leader in personal care and trained professional movers, we truly believe that Heartland Moving offers a value unmatched by any other moving company. If you are moving to or from Lincoln, Waverly, Norfolk, Columbus, or surrounding areas, you can trust Heartland Moving as your local, Nebraska-owned moving company.
Nebraska's moving industry is regulated and protected by the Nebraska Public Service Commission, and prices are determined by the tariff that it publishes and distributes to all licensed movers. Weight and Distance are the major factors used to determine how each move is priced, along with any packing or additional services requested by the customer. All prices are non-competitive; your final price will be exactly the same no matter who moves you.
All estimates for In-Nebraska moves are Standard and Non-Binding: This estimate gives you an idea of what a move may cost, however it can fluctuate up or down based on actual weight and services.
When comparing estimates remember that each one only reflects the costs based on the weight and services that the estimator used in figuring it. FINAL COST will be based on ACTUAL WEIGHT and SERVICES and will not vary from one moving company to another.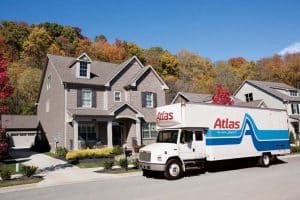 Out-of-State Moves
Offering a better choice in Long Distance Moving!
We are the only local, Nebraska-owned, national moving agent in Lincoln.
The Heartland Moving Advantage
To take care of all your needs, we staff only full-time, professional movers based right here in Lincoln, Nebraska. We do not have a parent company or a fleet of over-the-road trucks that we need to book moves for. Your move is our priority.
Any move large enough to be moved on its own truck should be handled by a mover based right here in Lincoln. NO DELIVERY SPREAD DATES!! We are the only agency around to offer this level of personal service.
What this means for you
Nebraska Drivers – You will not have "Transient Drivers" from other cities and states that hire cash day-labor moving your family.
Set Moving Dates – We take the stress out of your move by giving you exact delivery dates; you don't have to deal with the inconvenience of delivery "Spread Dates". Delaying deliveries is the key for the high volume carriers, giving them the ability to add other shipments in with yours to increase their volume. By giving you set dates we allow you to get your move done right and on your schedule. Plus, it greatly reduces the chances of items getting lost by being mistaken for someone else's.
Up-Front Pricing – With our set moving dates, your move gets settled right away. There are no "hidden costs" – expenses related to waiting for your belongings, that can add up quickly.
Local Staff and Background Checks – At your destination, if we are unable to bring our own staff with us, we only hire trained individuals who are background checked from the local Atlas Agency. Atlas leads the industry by being the only agency that requires ALL of its movers to be checked before they are allowed to be around a customer and their family.
Our Philosophy
We will not sacrifice our service to grow our moving company, or in an attempt to make the extra dollar. If we cannot handle your move properly we will refer you to someone that can.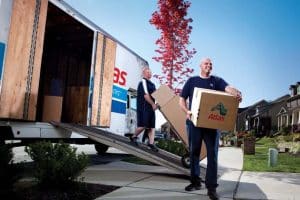 Business Moves
Employee Relocation
Prouctivity loss is the most expensive cost for a business during the relocation process. The faster your business completes the move, the faster you will get back to peak efficiency again. Our commercial moving services are designed to get your office up and running quickly and efficiently.
Our team of professionals are experienced in moving all types of office equipment. We will work with you to schedule the time of the move to help reduce or eliminate your down-time.
Employee Moving Services
Employee selection and hiring are critical to building a superior staff in any industry. At Heartland Moving we understand the importance of this process, and we look forward to coordinating with you a company relocation plan that is unique to each of your employees needs. Whether you are looking to provide an executive style full service move or want to provide a more basic moving package we can
customize our services to meet your needs.
We know there are many options out there in moving companies, so it is our goal to make sure to offer the most comprehensive service at a competitive price. An organized, high-quality move is the key to any successful employee relocation, a straightforward process that allows the employee to concentrate on the job they were hired to do. We provide our service using a business model built on quality instead of volume, to insure that each move is taken care of correctly and the customer's schedule is worked around. Being a local Lincoln, Nebraska company ourselves, we know the importance of working with companies that have strong moral and ethical business practices, this is what we offer to each customer we serve.
Call us today! We are happy to come out and meet with you and discuss what we can do to make your employee's transition as easy as possible.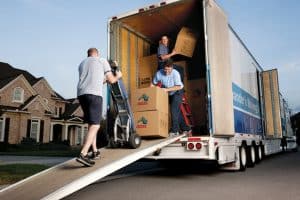 Packing Service
If it is a local move or long distance move, we can pack a few fragile items or the entire house.
Every mover will tell you that every good move starts with good packing. Whether you do it yourself or we take care of it for you, we carry a full line of packing materials to get the job done right!
When looking for a Full Service moving option, look no further. Our entire staff is trained to the "Atlas Corporate Standards" of packing; you can be sure that your personal effects will be treated with the utmost care to arrive safe and secure at their destination.
When taking the economical route and packing the boxes yourself, if you are in need of supplies to pack your whole house or just a few of the specialized box sizes, give us a call and we can set you up with what you need.
Box Sizes and Packing Supplies
1.5 cubic ft. Small
3.0 cubic ft. Medium
4.5 cubic ft. Large
6.0 cubic ft. X-Large
5.2 cubic ft. Dish Pack
10.5 cubic ft. Wardrobe
Lamp Carton
Adjustable Mirror Pack
Large Adjustable Mirror Pack
Packing Paper
3-ply Mirror Wrap paper pads
Packing Tape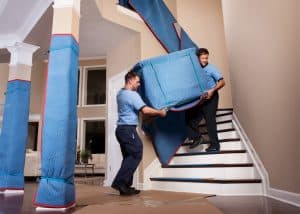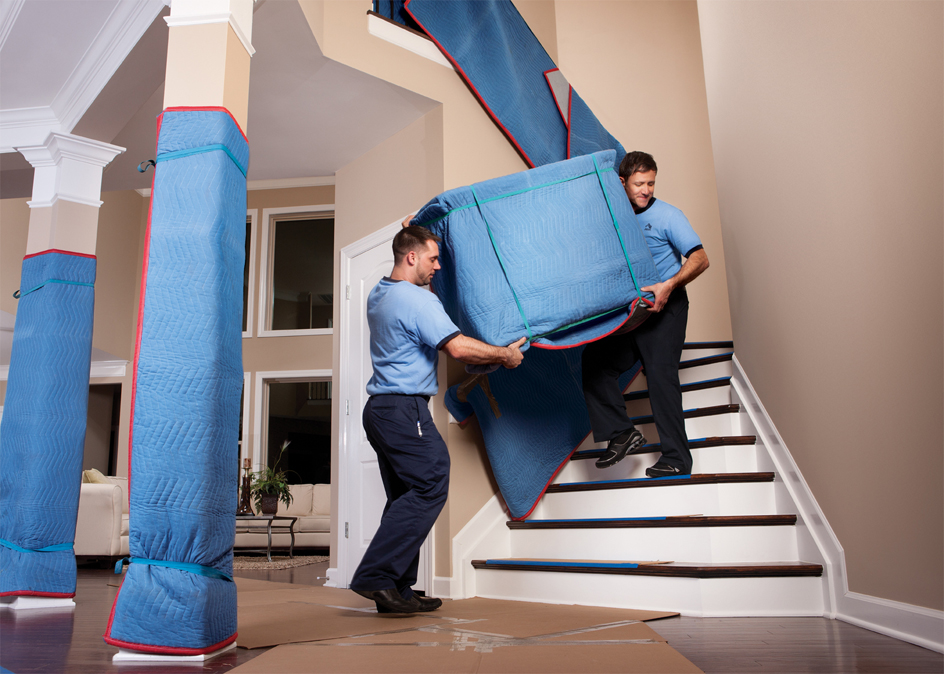 Storage Services
As is customary with every Atlas moving company, it is our goal to offer our customers the full range of moving services, including heated warehouse space.
When you find yourself in need of storage to store your belongings long term or even just a few days, our warehouse can make your transition easier. No need to find mini-storage units or a long term contract, and your belongings are protected in a secure warehouse.
We want to make sure that you have moving options in case the unexpected happens.
Pre-Move and Store
Getting Your Home Ready To Sell? We have a program for you.
When you need to make more room to make your home more marketable, our movers can come out under our low local rates and pick up those items that need to go in to storage. Use one of our 196 cubic ft.* crates and the first month for that first crate is free. No monthly contract is needed and take care of payment when we do the rest of your move or when you come get your items.