We are the Nebraska-owned, national moving company in Lincoln.
The Heartland Moving ny move also in the out of state moves large enough to be moved on its own truck should be handled by a mover based right here in Lincoln. To take care of all your needs, we staff only full-time, professional movers based in Lincoln.Your move is our priority. We do not have a parent company or a fleet of over-the-road trucks.
What this means for you:

Nebraska Drivers – You will not have "transient drivers" from other cities and states moving your family. Our movers are trained professionals based in Lincoln, Nebraska.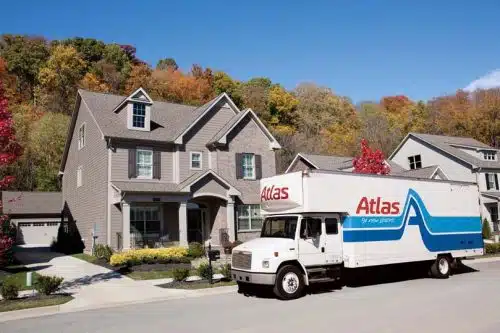 CALL TO GET AN IN-HOME ESTIMATE
No "delivery spread dates" – We are the only moving company in the area to offer this level of personal service. We take the stress out of your move by giving you exact delivery dates. Choose Heartland Moving and you will not have to deal with the inconvenience of delivery spread dates.
– Delaying deliveries is the key for the high volume carriers, giving them the ability to add other shipments in with yours to increase their volume (resulting in the chance of your items getting lost by being mistaken for someone else's) .
– By giving you set dates, your move gets done right and on your schedule.
Up-Front Pricing – With our set moving dates, your move gets settled right away. There are no "hidden costs" – expenses related to waiting for your belongings, that can add up quickly.
Local Staff and Background Checks – At your destination: if we are unable to bring our own staff with us, we will only hire trained individuals, who are background checked by the local Atlas Agency.
Atlas leads the industry by being the only agency that requires ALL of its movers to be checked before they are allowed to be around a customer and their family


Our Philosophy

We will not sacrifice our service to grow our moving company, or in an attempt to make an extra dollar. If we cannot handle your move properly we will refer you to someone that can.
We'll Make This Whole Moving Thing Easy For You
Plan on moving soon? Contact us today for a free quote where we come to you and NO price increase guaranteed after quoting!
Client Satisfaction Is Our Primary Focus
This means we are able to combine the caring and quality of a local company, with the services and standards of a national one! As Lincoln's leader in personal care and professional service, along with our affordable pricing – we truly believe that Heartland Moving offers a value unmatched by any other moving company.
Call Around! It won't take long to find out HEARTLAND MOVING is the Best Value In Lincoln movers! Serving Lincoln, Waverly and surrounding areas.