Valuation Options, Terms and Conditions
Local and In-State Moves Only
"Valuation" is the amount of liability that you choose to have your mover take for the items they are transporting for you.
While Nebraska no longer requires movers to offer any coverage at all, it is important for us to still offer you options to protect your belongings. Using the previous standards as a guide, we have done our best to give you multiple options by offering the nearest equivalents to what could be considered new, used, or minimal coverage at different price points. Since there is no correlation between the value of your items and the cost of the move, you are given the opportunity to decide on a valuation option that best meets your needs.
Valuation Options
You, the customer (shipper), must choose one of the following valuation options at the beginning of your move and record it on the mover's (carrier) Bill of Lading.
Option 1: Full Value Protection
This is the most comprehensive protection option that we offer; in the unlikely event that an item is lost or destroyed we are responsible for the value of a like kind and quality replacement item.
For Full Value coverage, we use an industry standard of $6.00 per lb. as the maximum amount of liability; you may also decide on a higher amount if items are worth more than the standard $6.00 per lb. Ask your moving foreman how much coverage they expect to be needed.
Each item's maximum replacement value is equivalent to a new item of like kind and quality.
Different deductible options available
The carrier may repair an item to a condition reasonably consistent with how the item was received in.
$10,000 minimum value required.
Option 2: Declared Lump Sum Value
This option allows you to tell us what the cumulative actual (cash) value of your items are; in the unlikely event that an item is lost or destroyed we are responsible for a value up to the actual used market value of the item.
Each item max value is it's used market actual value
Different deductible options are available.
The carrier may repair an item to a condition reasonably consistent with how the item was received in.
Items in an undervalued shipment are prorated proportionally
$5,000 minimum declared value required.
| | | | |
| --- | --- | --- | --- |
| Valuation amount | $0 deductible |  $250 deductible | $500 deductible |
| $5,000 | $90.00 | $40.00 | $29.00 |
| 10,000 | $135.00 | $72.00 | $48.00 |
| 15,000 | $165.00 | $101.00 | $67.00 |
| 20,000 | $190.00 | $135.00 | $86.00 |
| 25,000 | $225.00 | $180.00 | $102.00 |
| 30,000 | $271.00 | $215.00 | $121.00 |
| 35,000 | $315.00 | $250.00 | $145.00 |
| 40,000 | $360.00 | $315.00 | $185.00 |
| 50,000 | $450.00 | $396.00 | $254.00 |
| 60,000 | $540.00 | $462.00 | $292.00 |
| 75,000 | $675.00 | $529.00 | $345.00 |
| 100,000 | $900.00 | $653.00 | $433.00 |
| 125,000 | $1,125.00 | $800.00 | $524.00 |
| 150,000 | $1,350.00 | $854.00 | $621.00 |
| 175,000 | $1,575.00 | $980.00 | $721.00 |
Option 3: Minimal Released Value
This is the base option that our services are based on with minimal additional liability.
There is no charge for this option
The carrier's maximum liability is $0.30 per lb. per article
The cause of the claim does not affect the maximum $0.30 per lb. per article claim liability
Coverage Limitations
Claimed damage must:
Meet the standard of being readily noticeable to a third party without being prompted.
Have changed the overall and general condition of the item. The claimed item must not have previously existing like, equivalent, or comparable damage, blemish, or imperfection that would equally or to a greater degree affect the general condition of the item.
Have changed the value of an item.
Be clear and obvious damage caused by the carrier.
o We can only guarantee the exterior physical condition of electronics, appliances and other mechanical devices; mechanical condition cannot be covered.
Unable to Cover:
Items left unpacked that are supposed to be boxed.
Contents of owner packed cartons.
Press Wood Furniture, Stone or Concrete Items.
Any damage due to latent structural defects.
Other items advised by the carrier prior to transport.
High Value items not revealed and verified by the moving crew prior to packing or loading.
Loading out of storage: only coverage for catastrophic loss is available, individual items cannot be covered, UNLESS all items are available to be inspected and inventoried individually before anything is loaded.
Deliver into mini storage: all claims must be made at delivery before the truck leaves the premises, except for carrier packed items.
The shipper has the responsibility to provide a "clear path" to move items in or out. Damage as a result of a problematic area is not covered. (Examples: turning staircases, narrow openings, stair landings, tight hallways, walls at the end of stairs, etc.)
Not liable for results of "normal wear and tear" to real property from operations.
Claim forms will not be accepted until payment is made in full.
Claims due to a shipper's request to limit the time dedicated to the protection of real or personal property are not honored.
All claims must be made in writing, and should be received within 30 days of the last date of the move.
The carrier may inventory the covered items at regular hourly rates.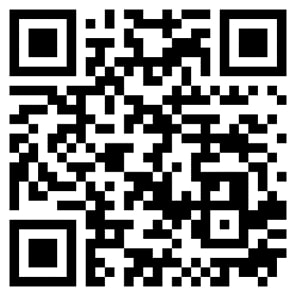 https://heartlandmoving.net/valuation/
Scan Me to view full Valuation terms and conditions!
Specific terms and conditions can be found in our filing with the Nebraska Public Service Commission, it contains more complete explanations of the options and limitations of our liability, our License number is LM-22.
*Heartland Moving is a dba. of Lincoln Relocation Inc.